Make and Receive payments around the world.
Send and receive payment around the world with ease.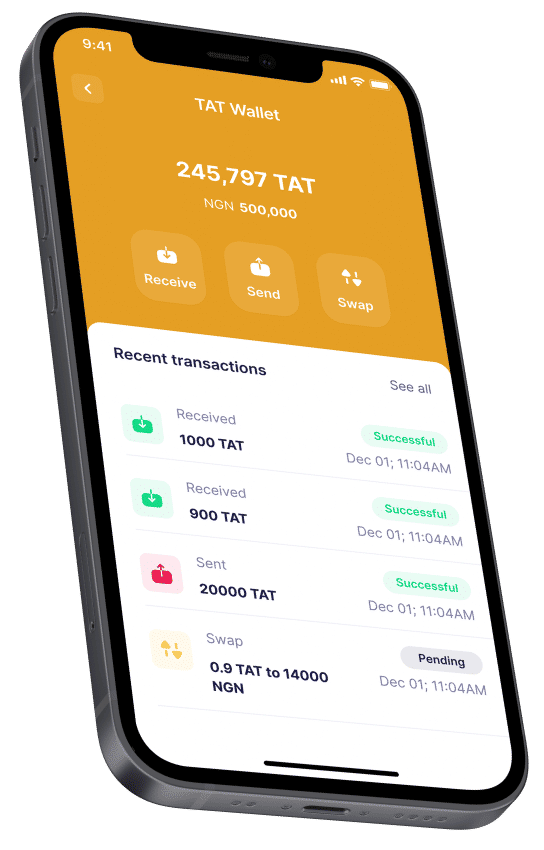 Send, receive, swap and loan Crypocurrencies with ease
You can send, receive, swap and loan cryptocurrencies such as Tatcoin, Ethereum, Bitcoin and more

Buy and Store Crypto

Buy internet data and pay utility bills with Tatcoin

Use your Tatcoin to take loans in BTC, NGN , BNB and USDT

Use the ABiTPay merchant API to accept cryptocurrency payments such as Tatcoin on your website and business.

Get ABiTPay Card to shop with your Tatcoin.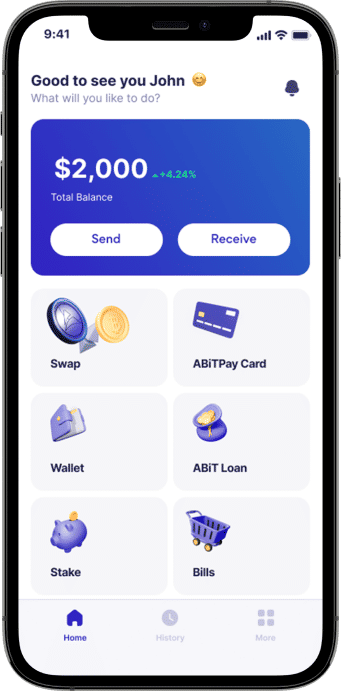 Home Screen
Get an overview of the app all in one place
Your favorite place to see everything you need.
Send, receive and swap cryptocurrencies
Easily send, receive and swap cryptocurrencies.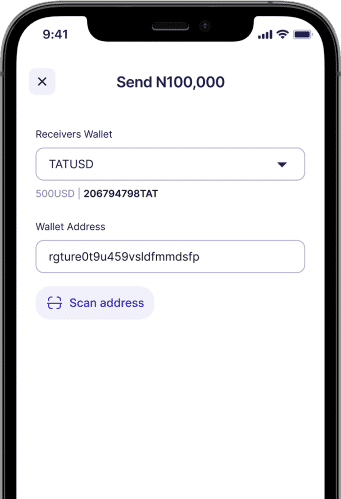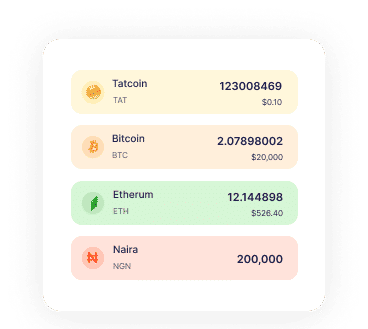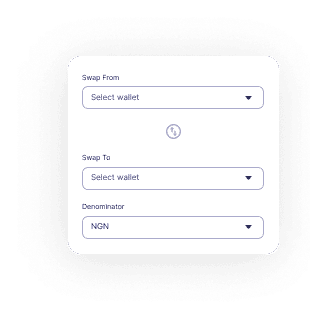 Bills Payment
Pay your bills seamlessly without any hassle.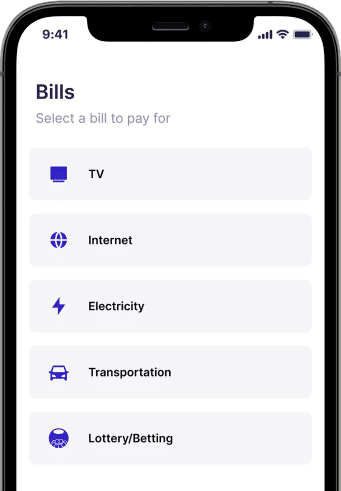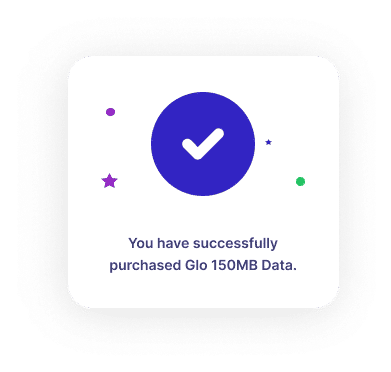 ABiT Loan
Get access to quick loan opportunity. Stake your crypto and get loans on fiat.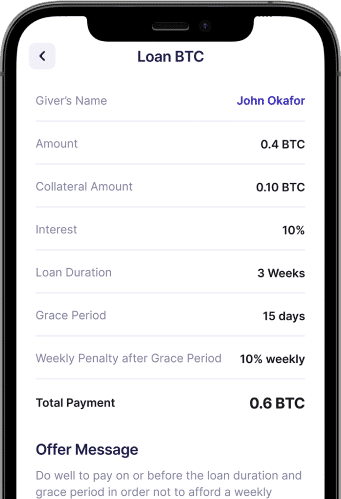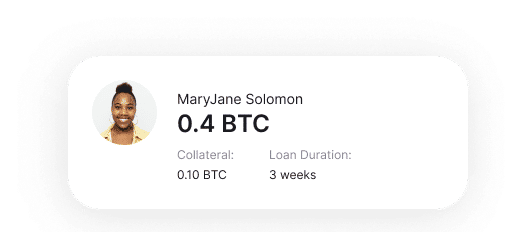 ABiTPay Card
Get easy access to your wallet using the ABiTPay Card. It's absolutely FREE!